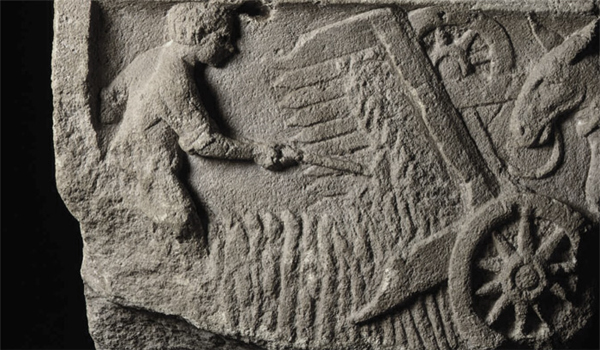 Handicraft, Art and Well-being
Objectives
Workshop of Experimental Archaeology: The project aims to provide an opportunity to re-read our history through the cultures and civilizations, which have shaped our roots.
Focus will be on clay as a versatile material, experimented with an holistic approach in the sphere of education.
Clay was a mineral widely used by our ancestors to serve many purposes, from body care to ornament, from base material for everyday utensils to artistic implement.
As an affordable, and highly resistant material, it was used to produce tableware and pottery for storage, to carry food, to make ornaments and vases.
Scenes of worship and daily life would decorate the ceramic surface. As an easily moldable material, clay was also used to manufacture musical instruments, to create sculptures and artistic artifacts, as well as architectonical elements, designs and structures.
Finally, clay found also an application in body care: as an ingredient for cosmetics and unguents, it was used for the well-being of the body. And even modern technology would not be the same without clay (i.e., ceramic materials are used in the coating of space shuttles).
The course will analyze in-depth a range of techniques to model and utilize clay in use from the Neolithic Age to the Roman time, and exploring the civilizations that inhabited our territory.
A series of workshops will combine theoretical and practical education regarding the use of clay, as well a few other aspects:
1) workshop on the molding and decoration of clay: evolution of patterns; the process of firing; practical session;
2) Group planning: creation of scale objects based on original models;
3)Experimental workshop on cosmetic clay;
4) Experimental workshop on cooking; 5) Experimental workshop on ancient music and dance;
6)Theatre workshop: participation in the creation and acting of a play based on the reading of ancient theatrical texts.
Italy has always stood out for its fine craftsmen, originality, innovation and ingenuity in various artistic disciplines.
The aim of this course is to provide participants with an opportunity to investigate hands-on the roots of our culture.
They will learn different aspects of daily life in the ancient world, and they will not only acquire a better understanding and appreciation of the ancient civilizations, which have shaped ours, but most of all they will attain a capability to expand their horizons and their creative skills.
In conclusion, the main objectives of the present course can be summarized as follows:
1) Provide an introduction – both practical and theoretical – to the history, folklore, culture, art, architecture and well-being
of past civilizations;
2)Highlight the significance and the influence of culture on the development of creativity and individual talents:
3)Encourage all participants to exchange experiences with their peers and mentors;
4)Introduce the Bay of Naples and the Sorrentine Peninsula as another destination for art classes, study, and travel.
Methodology
The course methodology consists in guiding participants through the discovery of their roots by visiting museums, as well as archaeological and naturalistic sites, where they will be put in front of the objects and the history that have shaped our present, while experiencing sounds and dances, perfumes, the Latin
language as recited in the theatre. On the archaeological sites and tracks, the guide will transport the participants into the past world, with the narration of stories ranging from mythology to history, and the legends related to the sites themselves. The experts will use language appropriate to kindle curiosity and participation.
Lessons on-site are partially theoretical and mainly practical.
Participant will experience the world of clay as primary material, and will be encouraged to experiment, discuss and implement small group projects. They will make drawings and craft artifacts following the ancient techniques: step by step, they will go from easier to more elaborate creations, following the evolution in time of patterns and designs, firing and decorative techniques.